2019 Workplace Trends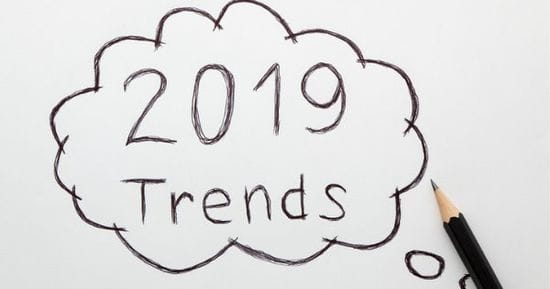 Our workplaces are changing. In addition to navigating the everyday challenges as a small business owner, we can't take our focus away from our most important resource that, if not managed correctly in many cases can make or break us. We have identified some trending workplace and workforce issues to consider for 2019.
The Invasion of Generation Z
Generation Z, the demographic group on the heals of the millennials, are entering the workforce in large numbers. We thought the millennials were a challenge for management, but these guys are sending Baby Boomers and Generation X back to the drawing board. What makes them different?

They are technologically savvy squared. Computers, phones, social media, platforms, video are part of their DNA. Technology is not just a tool for business for Gen Z, but their lives are intertwined with it. They have no concept for people that do things differently, old, ancient, obsolete. Consequently, Managers and business owners need to know how to navigate social media platforms, cloud-based technology and big data.

Gen Z are Entrepreneurs. Baby Boomers and Gen X were for the most part employees in the traditional sense. They had one, maybe two jobs in their career. Before Social media and the internet, the realm of Entrepreneur's was small. Gen Z are free spirits, are more creative and back themselves and ideas. Now as a business owner you may find yourself with teams of Entrepreneurs. In the workplace this mean traditional control and micromanagement approaches need to make way for a more individual management approach that acknowledges unique motivations such as flexibility and recognition.
The flexible workplace and the Contingent worker
It wasn't that long ago that businesses were using Flexible workplace arrangements to stand out to candidates and keep their best employees from going to their competitors. Not anymore. Potential Candidates and your top talent now view flexible work arrangements as no longer a perk but a requirement. Linkedin Global Recruiting trends report 2019 describes work flexibility as "the perk that is no longer a perk" and their research identified a 78% increase in job posts that mention work flexibility. This clearly suggests that Employers have seen this as a win/win. Whilst flexible work arrangements provide a work / life balance for more and more of the workforce, businesses are benefiting from more diverse teams and costs savings from reduced physical work spaces. Perhaps driving this are the new rules built into modern awards that mean that Flexible Working Arrangements can only be refused on reasonable grounds.

The growth and popularity suggest that the new laws are giving employees the confidence to ask the question, making employees investigate the options and finding solutions that benefit both business and workforce.
In addition to flexible work arrangements for employees, businesses are turning more and more to contingent or flexible workers (casuals, temps and contractors). In their Future of Work Report, Sidekicker notes that in 2018, more than one third of the workforce was flexible and in 2017 163,000 new people shifted into contingent work.

What is now considered normal would be a more flexible workplace and a more flexible worker both providing a positive work / life balance and a workforce that can fill quickly respond to business requirements and offer increase energy and motivation.

Mental Health in the workplace
Every year, around one in five Australians are suffering from symptoms of mental illness. In fact, in their State of the Workplace health report Headsup found that 1 in 5 Australian workers have taken time off work due to feeling mentally unwell. As our workforce becomes more focused on achieving a positive work / life balance and with the presence of stigma in relation to mental heath diminishing, workplaces must increase their focus on how it impacts, acknowledges and deals with mental health.

Evidence suggests that our workforce has an expectation that employers must assist employees that are experiencing a mental health issue, and this can be at an extraordinary cost to business as in many cases, loss of time at work through mental health issues are long term. For businesses this means being proactive regarding mental health to ensure that our workplaces do not contribute, have effective support mechanisms and value a mentally healthy workplace.

Automation
The Committee for economic development of Australia (Ceda) predicts that automation will wipe out more than 5 million (40%) Australian jobs by 2030. They suggest that roles involving manual tasks, low creativity, no social interactions will be those to go.

What is interesting for business now is that a large number of our current employees are starting out or in the early stages of careers that will be gone in the next 10-15 years. Looking at this from the perspective of a Business owner, this means that 40% of the roles in your current business will be gone.

The way you do things will need to be different. The people you employ will be coming into the workforce with a different skillset designed to work in an automated environment. A business relying on traditional work practices will more and more find a dwindling pool of candidates to choose from and workers steer away from those roles that will disappear through automation.

Whether is it pressure by your competitors or just motivation to do things more efficiently, all small business owners need to keep abreast of technological advances in their field in order to keep pace and grow.
To discuss any workplace issues or concerns you may have as a Business Owner or Manager please contact The Footprint Group.


Author:
Matt Heighway
About: Matt Joined The Footprint Group in 2015 after 20 years working in the Finance Sector. During this time Matt lead successful start up businesses through rapid growth phases where he quickly built and managed large teams of employees.
Connect via:
LinkedIn