Are you a NSW Business Hiring Staff?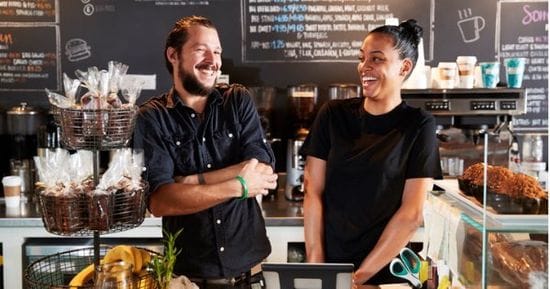 Here Are Some Financial Incentives you may not be aware of

Whether you are adding another new employee or finding your first, it can be a stressful and disruptive process and making the decision on when to do it can be a difficult one. Is there enough work? Do we have the space? And most importantly is it in the budget? Not just the cost of wages, superannuation, insurance and equipment but also in the time that you, as the business owner, need to spend on finding your new employee. The recruitment project can be very time consuming and once you have found someone, the onboarding process can be equally draining on any business owners time..the time that is usually spent generating income. The good news is that both the Federal and State Governments have financial incentives to help businesses when they are hiring a new employee.

Small Business Grant (NSW)
The Small Business Grant is available to small businesses who don't pay payroll tax. You can receive a one-off payment of $2,000 for each new full-time employee that you hire in your business (Pro-rated for Part-time). To be eligible for this grant your business needs to have an active ABN and have not had a payroll tax liability the first 12 months of employing the new person. This grant seems like a no brainer and the process is easy. You register for the grant online once the new employee has started and you can claim the grant once the position has been in place for 12 months.

The closing date for registrations (not payment) for this grant is 1st July 2019.

Job Action Plan (NSW)
The Job Action Plan is a rebate for employers who are registered and paying payroll tax and employ someone in a newly created position. A rebate of $2,000 each year for two years is available. This is more complicated than the Small Business Grant but a position may be eligible if:
It is newly created
A person is employed full-time or part-time
It starts before 1st July 2019
It is maintained for minimum of 2 years
Your number of FTE employees prior to creating the new job increases
The employee performs more than 50% of their job in NSW
As with the Small Business Grant, to register for the Job Action Plan rebate you just need to complete the online form online. This needs to be done within 90 days of the employee starting.

The end date for this scheme is 1st July 2019. You must register any new jobs before this date to be eligible.
Wage Subsidies (Federal)
In addition to the incentives available from the NSW State Government to assist businesses grow, the Australian Government also aids business to encourage them to employ from specific demographics. These subsidies are available to businesses when hiring people that have either been registered with employment services and/or receiving income support for at least 6 months and in some cases 12 month. Wage subsidies are available for the following:
Employing a mature age worker (50+) - up to $10,000
Employing youth (15-29) - up to $10,000
Employing someone who identifies as an Indigenous Australian - up to $10,000
Employing an Apprentice - up to $20,000
Trial a job seeker or offering work experience - up to $1,000
Employing someone with a disability - up to $10,000
This is a snap shot of the types of wage subsidies that may be available to assist you grow your business and if you want to look into the Wage subsidies offered by the Australian Government visit www.jobs.gov.au

If you are seeking advice or assistance in regard to the Small Business Grant or the Jobs Action Plan, please contact matt@thefootprintgroup.com.au or call us on 4324 3922.

Author:
Matt Heighway
About: Matt Joined The Footprint Group in 2015 after 20 years working in the Finance Sector. During this time Matt lead successful start up businesses through rapid growth phases where he quickly built and managed large teams of employees.
Connect via:
LinkedIn