Creating a COVID Safe Return To Work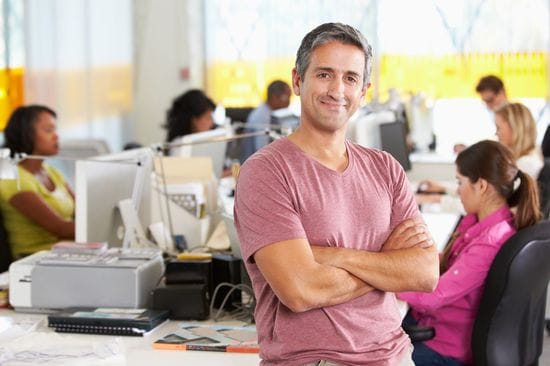 As we transition back into a working world which represents the 'pre COVID' era again we are seeing some employers and their teams rushing back all systems go as if nothing has changed, whilst in many other cases there is a real sense of concern and uncertainty.
Employers are unsure what's required of them, and how to handle employees who are reluctant to return, and employees are concerned about their obligations and responsibilities, and sometimes are afraid to speak up and voice any genuine concerns they have.
One thing is for sure, and that is that we all have a social and moral responsibility not to put our head in the sand, this virus is still around, and whilst in Australia we are far more protected with fewer cases, minimal community transmission and thankfully vert few people currently suffering in any serious or critical way, complacency right now could of course reverse all the good work we have done.
That's not to say that we should be panicking, or overly conservative, but rather use appropriate caution, maintain awareness and consider the expert advice on what to do in order to avoid the potential of a second wave of any sort.
So as business owners, employers, leaders and managers what can we do to create a COVID safe workplace, and put in place a plan to return employees to workplaces effectively again? Let's walk through what a COVID safe workplace might look like and look at what we need to consider and put in place in our workplaces to ensure the safety of our employees.
Firstly what is 'normal'? if that is what we are striving towards it's important to get clear on what that really is. There is a very real chance that 'normal' has changed, and that is completely ok! This might be the opportunity to make change, and to create new ways of doing things for the best interests of the organisation and also to engage with and retain the best and brightest employees.
Perhaps working from home, at least some of the time, has become part of your organisations new normal, and if so set this intention and communicate this with staff early on, it may in fact assist with those who are feeling reluctant to know that this will be an option ongoing even if in a limited capacity.
For many years, employees particularly have really been keen to have more flexible work arrangements. Flexibility is just become a normal expectation, not a perk anymore. And the request to work from home have just increased over time because we now have the technology it's so much easier to do. However, many employers really struggled with this concept and have actively resisted allowing and fostering this flexibility.
What this means is that up until February 2020 many businesses would have adamantly denied that their employees could and would work effectively from home, and over the subsequent months they were in fact proven wrong.
So if working from home, in any capacity, is now a real option and can form part of your new normal, talk to your employees about this early and create a structure that works for the business and the individuals, it may become one of your best retention strategies in the future.
Secondly, can the old patterns of work be returned to immediately, or do new work patterns need to be looked at. If your workplace is in an area which is highly congested with other workplaces, and that often means a rush of people into the area in the mornings and a flood out in the afternoons, is this really safe? We are being told to maintain social distancing if you have 50 people trying to use the same lifts out of the carpark at the same time, is this really practical?
So as the business owners consider patterns of work, which may include consulting with employees about staggering start and finish times, changing hours, rotating remote and in office work or any other measures you can jointly come up with that would avoid the need for these mass commute situations arising.
Beyond that, within the workplace itself, you have a requirement to look at your cleaning and hygiene practices and changing these will be critical. The weekly office clean will no longer cut it. High traffic areas and shared work spaces will need to be cleaned and sanitised at last daily, using the appropriate products. Ensuring you have hand sanitiser available and appropriate stock of all handwashing equipment may seem obvious but so important.
If staff usually gather in a kitchen or lunch room, this may be off limits for a period of time, or a cap in the number of people who can use the room at any one time may need to occur. This might also mean the need to stagger meal breaks to avoid congestion in these areas.
Team meetings with everyone squeezed into a small meeting room they will need to change for now too. Broadly speaking consider the 1 person every 4 square metre rule. If it's plausible continue to use your video technology for such meetings for the foreseeable future.
How about the workspace? Are your desks all 1.5m apart? If not you may quite seriously need to look at moving things around, or ensuring certain employees are not in the office on the same day if they sit very close together.
Things that may seem trivial and silly like ensuring staff have their own 'tools' to limit sharing of things wherever possible is something else you may need to consider. So ensuring everyone has their own stapler, scissors or whatever it is they need.
Lastly but so importantly, ensuring staff know, and feel comfortable that they should not come into work if they have cold and flu like symptoms at all! This will be a tough one, great staff will feel really uncomfortable with this, because they are so often used to taking some cold and flu tablets and 'soldiering on' but this year is not the time for that.
Creating a COVID safe workplace is really achievable, and jus.t involves some conscious consideration and common sense. Look around at all the possible high touch points, the opportunities for gathering and the need for social distancing, and make the tweaks necessary. Most importantly communicate with your team, let them be part of the solution and part of maintaining the safe working practices you've put in place, give them ownership of it and responsibility for it. This doesn't have to sit entirely on your shoulders, but you do have the ultimate responsibility for leading the change.

Author:
Kristy-Lee Billett
About: Kristy-Lee has worked in the field of HR and recruitment since 1999. She holds undergraduate qualifications in Psychology, a Masters in Human Resource Management, is an Professional Member of the Australian Human Resources Institute.
Connect via:
LinkedIn