Leading Through Crisis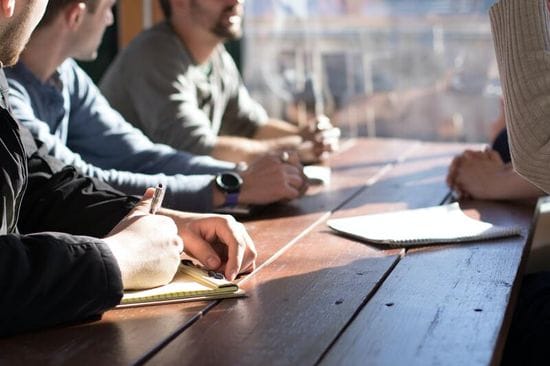 At the time of writing this here in Australia we are in the midst of the so called 'second wave' of the global COVID-19 pandemic. With some of the Country operating as normal, other parts are in complete lockdown with stay at home orders and curfews in place.

With all of the uncertainty that 2020 has delivered, one thing that has proven certain is this. All businesses require great leaders to survive and flourish, and through a period of crisis in any organisation, economy or environment, it's our business leaders who have the ability to really pull us through.

If you're in a leadership role, whether it's your business or someone else's, that fact may feel like a lot of pressure. Whilst to some it will come naturally, for others stepping up their leadership game right now may not be so natural or simple. So, what actions, qualities and traits do we need from our leaders right now to steer us through this period of crisis?

Pause
Initially, it's not only ok, but almost required that you as the leader pause and take a moment to internally process what is going on so that you can assess the best way to move forward. This allows you to respond more proactively rather than being in constant reaction mode.

Act Promptly
Quick, swift and measured actions and responses are key right now, but as alluded to above it's about response not reaction. So, you need to act promptly, but not hurriedly. Prompt, measured actions create confidence, hurried reactions lead to uncertainty.

Be Present
It can be important, despite the whirlwind that might be going on in your head about what needs to be done, to be really present with your people. Let them talk, listen and make them feel safe to share whatever it is that they are feeling and experiencing through these times.

Stay Connected
especially when a crisis sees a level of physical disconnection, or change in location or environment, staying connected with your people, and keeping them as a team connected creates the strength required to work together despite the challenges faced.

Communicate
Sounds obvious yet so powerful, it may even border on what feels like over communicating, but in times of uncertainty people are seeking any sense of certainty they can. If that means knowing that they will hear from you at a certain time each day that's a sense of certainty you have the power to create. What your team need right now is clarity and direction, communicating what needs to happen, what you require of them and how they are doing are the fundamentals your team needs.

Forge A Path Together
Stay future focused and choose a positive future to focus on. Then there is a clear focus on where you want to get to. Critically here you must be a great role model. Lead by example in the positive future focus, and the behaviours you need from your team to forge this path together.

Reframing Possibility
One of the most powerful tools leaders can tap into is the ability to not only reframe their own thinking, but that of those around them. Where things seem impossible, or different, or uncertain, being able to reframe this into focusing on what's possible, allows for new ideas to flow, and ways forward to be found.

An Invitation
If you'd like to connect with other business owners, leaders and managers in a group focused on all things HR, people and team management we'd love for you to join us over on our free Facebook Group - Team Footprint

Author:
Kristy-Lee Billett
About: Kristy-Lee has worked in the field of HR and recruitment since 1999. She holds undergraduate qualifications in Psychology, a Masters in Human Resource Management, is an Professional Member of the Australian Human Resources Institute.
Connect via:
LinkedIn