The right fit - How to recruit staff in a candidate short market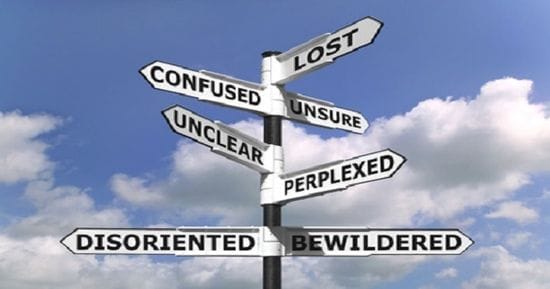 When your business is short staffed, there can be nothing more frustrating than a candidate short market. You and your team are already under the pump, and as an owner or manager you constantly find yourself being pulled into working 'in' rather than 'on' your business. This only impacts on your ability to focus on growth, client acquisition and product & service development.
But despite the temptation, it's important to remember that desperate times shouldn't mean you take desperate measures. When you simply don't have the resources to make ends meet, and fulfil the workload you have coming through the door, it can seem like a good option to appoint new employees who don't fit in with your usual criteria and are a mis-match with your culture and values. But this in fact can do more harm than good and here is why:
A new team member who does not encompass your values and work in a way which reflects your business quality standards, ethics and systems will never be long term, so ultimately you spend time, money and effort training, developing, coaching and guiding for them only to leave before you have recouped your costs
Appointing a new team member who does not fit in with your existing team, who are committed to your vision and goals, will potentially upset them and have the reverse impact for you. To unsettle your existing team may result in less productive staff, or worse still those staff leaving the organisation because of the new person
In a candidate short market your judgement can be blurred by desperation. You need extra hands on deck ASAP, and the candidates in these markets know this. So they become more demanding with their expectations around terms, conditions and salaries. Ultimately you agree because you need someone, but long term it creates a situation with is no longer sustainable because the business workflow ends up structured around them and their demands, rather than the potential for a strong structure for growth.
Clearly there needs to be a solution to help get you and your business through this time, so here are a few things I recommend to help relieve the load:
Communicate openly with your existing team and support them create an environment which keeps them engaged, motivated and focused. This way they will be as productive as possible for you. Share with them your efforts to locate a like minded team member, and even ask for their help with this, you never know who is around in their extended social circles.
Think outside the square. Clearly your usual ideal candidate is not out there right now, so how else could this work get done? Can the work be re structured in the office to create a different skills gap, can you promote or retrain an existing team member, can you systemise or streamline anything to help make processes easier and faster?
Think about outsourcing. This won't be an option for all roles and all businesses, and certainly may not be long term. But in the short term could a contractor or outsourced supplier help you to get through this busy period?
What's not urgent and taking up your time? Can it be put on the shelf for a short time? This can often be hard for business leaders who spend time and energy structuring things to enable them to spend time on their business and its overall strategy and development. But sometimes, especially in small business, the ability to switch between working in and on the business can be priceless for getting through these tough workflow periods
Get an outsider's perspective. Ever felt like you can't see the forest for the trees? It can happen so easily when you are snowed under, overwhelmed and unable to see a real solution. Getting an outside consultant, mentor or trusted advisor in to have a 'birds eye' look at your business might reveal some light bulb suggestions for easing the load, which had been in front of your face the whole time but just hadn't crossed your mind.
Above all else it's important to remain positive and focused. Be clear about your vision and direction and the sort of people you want in your business to help you achieve these goals. If you remain clear on that, it will help ensure that even in the times you feel like you're drowning in work, you make the right decisions about who you engage in your business and why.

Author:
Kristy-Lee Billett
About: Kristy-Lee has worked in the field of HR and recruitment since 1999. She holds undergraduate qualifications in Psychology, a Masters in Human Resource Management, is an Professional Member of the Australian Human Resources Institute.
Connect via:
LinkedIn