The Third Space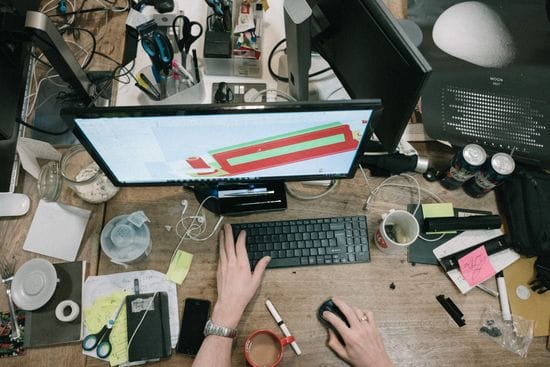 Have you ever had that feeling where you are running from one thing to another, busily moving between tasks, priorities, projects and all of the things business and life throws at you? You're working at a frantic pace but at times you feel like you're in a fog, like everything is blurry and whilst you're getting all of the things done, it can feel heavy, and exhausting, and like you aren't quite nailing anything as well as you know you can.
And then you see someone else, someone just like you, someone busy, moving between things, getting the things done, but watching them it seems effortless, they don't seem nearly as stressed as you feel, and they seem to be really smashing everything they turn their hand to.
What's the different between the two of you? Are they just coping better, do you appear calm and in control to them and are they feeling flustered, or do they have some sort of secret weapon maybe a super multi vitamin or something you're yet to discover?
Well here is the thing, there is no magic pill, they don't have any super powers and yes they are doing it all with a little more ease, focus and success, and the reason might be just this simple. This other person may have mastered the art of leveraging a concept known as 'the third space'.
So what is 'the third space'? At it' core, this concept deals with a time or period of transition, the transition from one task to another, from work to home, from meeting to meeting, from one job to another. The transition could be tiny or significant, the third space is simply the part in between.
This concept is not new, it's in fact been spoken about in social construct terms since the post colonial era, but it really came to much more pertinent importance thanks to the years of work and research undertaken by American Sports Psychologist Jim Loehr who is a highly respected author and productivity guru.
Over many, many years, Loehr studied high performance athletes, working with those at the absolute top of their game, specifically he worked with the worlds best Tennis players. He was interested in finding out, at the top echelons of international sporting success, what was it that separated the best from the rest. What he found was fascinating, he found that they all committed the same to training, their athleticism, skill development, nutrition and all of those kind of things, but what differed was what they did in between sets in a game. In between sets? Yes!

What the top athletes did in even in those brief pauses between sets in an important match was this - they had some sort of ritual to relax and refocus. He discovered that those that performed better had some sort of process to sequentially help them deal with the last set and get ready to launch into the next set.
Taking this concept further, Dr Adam Fraser, who is a thought leader on human behaviour, took Jim Loehr's work and combined with his own knowledge and experience in his field of expertise, came to the realisation that those who were super successful, and killing it in all areas of life had one thing in common, they had mastered the third space. Fraser talks about techniques that anyone can apply to consciously make the transition from one place to another, similarly to Loehrs 'in between sets' discovery. Fraser's framework uses the 3 steps of reflect, rest and reset.

What both Loehr and Fraser found was that those who mastered the use of this third space, the transition period, performed better in whatever they were doing, produced better output and ultimately had more happiness and contentment.
So why is this important now, and into the future? Well thanks to the year 2020 has been this concept has been re invigorated because everyone suddenly lost their commute time, which in fact did form a really important aspect of contentment in its capacity as a third space.

When you think about it, the commute is the time you forget the chaos of the morning fighting with the kids about mess and toast, and get your work brain focused and ready to get into work when you walk in the door. Conversely at the end of the day the stress of the workday is wound down during the commute home so you're ready to be present for your family, friends or simply for your own down time.
So, the commute time was the obvious one, but realising this has allowed us to look more deeply at the third space and how we can better leverage this on our day to day lives as business owners, leaders and managers. In addition, how can we share this with our teams so that they can similarly implement some strategies around this to improve their work performance and enjoyment.

There are literally a multitude of ways you can utilise this framework of reflect, rest and reset. Even adding it into one part of your day, or training yourself to do it in a micro form between tasks can and will make a huge difference to that sense of running on overdrive to comfortably and confidently moving between tasks with more focus and ease.
An Invitation
As business owners, leaders and managers, we all know that people are our most powerful asset, yet can also cause a few headaches from time to time. If you'd like to build an amazing team, take control and make sure you get it right when it comes to all things HR, and best of all have the freedom to create the successful business you deserve, we are excited to let you know about the opportunity to join us for 'Your People Powered Business.'
>>> find our more here <<<

Author:
Kristy-Lee Billett
About: Kristy-Lee has worked in the field of HR and recruitment since 1999. She holds undergraduate qualifications in Psychology, a Masters in Human Resource Management, is an Professional Member of the Australian Human Resources Institute.
Connect via:
LinkedIn