Why is outsourcing your HR function good for business?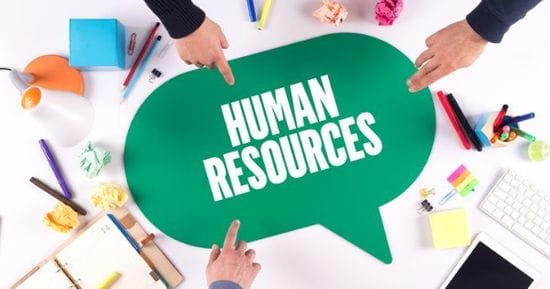 You've hit that point in business where you need a little more help, you need the team to step up, you need to spend less time putting out fires and being a counsellor.
Perhaps you're noticing that the team isn't humming along quite like it used to, absenteeism has increased, or you've had a compliant made by one staff member against another.
Maybe you've had an unfair dismissal claim lodged against you, you've started to get the feeling one or more staff members are running this business and not you, or possibly you've just had enough of wearing so many hats and would love to pass this particular hat along to someone else now.
Whatever the reasons, you're considering your HR needs. You know you need someone to handle things but who? Not surprisingly someone from your administration or management team is usually your first thought. Perhaps your Office Manager, or Operations Manager, or Accountant, or payroll officer? All of these roles quite often get 'lumped' with the HR responsibility as a business grows, but also they almost always don't like it, don't have the knowledge of the laws and legislation, are not sure what to do when a conflict arises and will simply try and put out fires when they're faced with them and avoid anything else!
Are there other options? Absolutely!
Of course, you can employ someone in a HR dedicated role, someone skilled, experienced and qualified, but do you really need a dedicated HR resource in your business? Can you afford it, and can they add value, or will they get caught up in operational or other matters rather than focusing on core HR needs? Depending on the size of your business, the number of employees you have, and the nature of your HR needs an internal resource may very well be required but if you have less than around 100 employees, an internal resource may not be your best option.
So, what about outsourcing your HR, is that an option? YES!
You might outsource lots of other business functions without a second thought, you most likely outsource your legal needs to your lawyer, your tax planning and obligations to your accountant, your marketing collateral to a graphic designer, printer or marketing agency so you know outsourcing can really work, so why not for HR?
Outsourcing your HR can be great for your business, here is why:
Efficiency - Experienced HR consultants make HR simple they know what's needed and get it done, they get to know your business and it's needs, and don't waste time or money with fancy pants things that you don't really need. Unlike an underutilised internal resource who may busy themselves trying to prove their job is needed and justify their existence or use your business as a training ground to trial out new ideas they have read about in journals but which have not relevance in your organisation, an outsourced HR consultant will and should do only what you need;
Impartiality - Through no fault of their own an internal HR resource will, over time, build relationships (even friendships) with their colleague. This means that it becomes almost impossible for them to be impartial and make decisions for the business without considering the people this effects. An external consultant is always impartial, they don't have a relationship with anyone in the workplace, no pre-conceived ideas about any individuals or teams, so they are impartial always;
Scalability - Outscoring to an external HR consultancy allows you to scale up and down as your business needs it. When something happens, or projects need to be done, or when you grow in size or into new markets you scale up. when things are humming along you scale back to a maintenance approach, simply and seamlessly;
Compliance and Protection - An external consulting firm makes it their business to stay up to date with legislative changes, updates and case law. They also should have their own insurances to protect them and their clients. With an employee in your business you still ultimately wear the liability of the decisions they make and actions they take, when you outsource you shift the liability;
Support - Internal HR staff are often stand alone, they have no support, no one to bounce ideas off and no one to ask questions of. An external consultancy business has all of this on hand, need a specialist, they either have one or know one, that's their job;
In the end, outsourcing may be just a stepping stone into the world of HR for your business, a bridge between nothing in place and having a dedicated resource within your business, or it may be the ideal long-term solution to your business HR needs.
Either way your first step in the process is speaking with one of our experience HR Consultants.


Author:
Kristy-Lee Billett
About: Kristy-Lee has worked in the field of HR and recruitment since 1999. She holds undergraduate qualifications in Psychology, a Masters in Human Resource Management, is an Professional Member of the Australian Human Resources Institute.
Connect via:
LinkedIn