2019 Bay to Bay Running Festival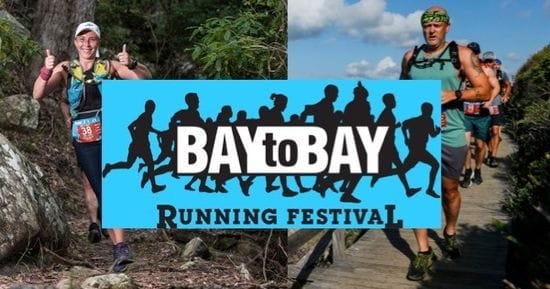 Supporting the community on the Central Coast as well as local charities has always been an important part of what we do here at The Footprint Group. Over the last 12 years we have been involved with many great causes including Pink Rose Day, Stars of the Central Coast and Relay for life.

This year we have chosen to sponsor, support and promote the 2019 Bay to Bay running festival.

Why Bay to Bay? Well so many reasons.

For starters it's turning into somewhat of an institution on the Central Coast with so many ways to take part and get involved whether it be running, volunteering or raising money. It promotes the Central Coast, a healthy lifestyle and gives us all an opportunity to get involved in our community and donate to worthy local causes. Last year Bay to Bay donated $90,764 to local Charities and groups. For that reason alone, we want to be involved.

At the Footprint Group we have spent over a decade working with local business and candidates. Helping business owners not only grow their businesses but also assisting them to enjoy a positive work / life balance here on the Central Coast with the right staffing structures and efficient processes. At the same time, we have helped hundreds of Central Coast residents find work locally after years of having to commute to Sydney. In both cases The Footprint Group has hopefully improved the lives of many local families by getting them back their time to spend doing what is important to them. Events like the Bay to Bay Running Festival not only promote a healthy lifestyle, they celebrate it!

On a more personal note, Kristy and I are avid runners, and more recently competitive ones. We took up training and competing in organised races 12 months ago and spend a lot (it feels like all) of our downtime training. We practice what we preach, are very mindful of having a positive work / life balance and have spent the last few years structuring our business and services to ensure that we both can achieve this. We will be running in the half marathon at the Bay to Bay in 2019 and we are actively encouraging all of our clients and candidates to get involved.

This year the Bay to Bay running festival is supporting Camp Breakaway, Central Coast Local Health District and The Hive. All fantastic and local causes and well worth the effort to jump on line and register in one of 4 events. There is something for everyone and the new 5km event I guarantee will have you hooked and wanting to run more.

Everything you need to know about the Bay to Bay running festival can her found here - https://baytobay.org.au/

See you at the start line.

Author:
Matt Heighway
About: Matt Joined The Footprint Group in 2015 after 20 years working in the Finance Sector. During this time Matt lead successful start up businesses through rapid growth phases where he quickly built and managed large teams of employees.
Connect via:
LinkedIn