How strong is your workplace learning culture?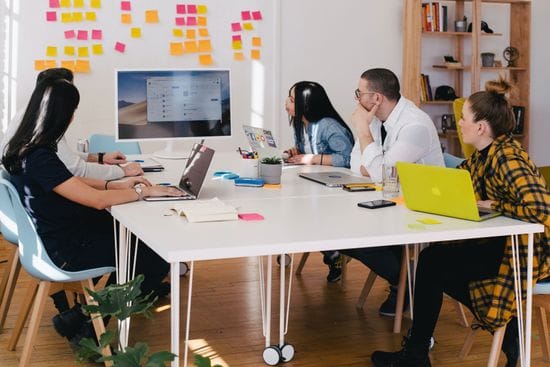 In a recent report our of Swinburne University, entitled "The Peak Human Workplace Report", it was revealed that 3 in 4 Australian workers surveyed were wanting to learn new skills in the workplace in the next 12 months, yet currently more than half of those surveyed participate in less than an hour of learning at work on any given week.
Based on this, amongst other researching finding similar statistics, it seems clear that the majority of workplaces across a broad cross section of our economy, are failing to deliver the level of training, skills acquisition and learning that our workforce is craving.
So why this thirst for knowledge, and why now? And perhaps more front centred for many business owners, when did the responsibility for learning shift from being individual and employee driven, to be the responsibility of the employer? The Swinburne University report helps us understand this a little better, as they found that three in five workers are concerned that their current skill set is not sufficient beyond the next 5 years. So, the majority of the workforce see the pace of change in the roles they hold and the work they do, and do not believe they are equipped with the skills and knowledge to be meaningfully employed beyond 5 years. This is astounding, and also paints a picture of a workforce embedded with a certain sense of anxiety around future proofing their careers.
The reality is the world of work is changing, at a pace which traditional, formal learning practices have not kept up with. It's no longer viable to think that an employee comes to you, university degree or trade certificate in hand, and they will be set for their career, with new skill acquisition being optional and at their discretion. Employees need to be learning, regularly, in different ways, to simply keep up with the pace of change in our workplaces.
If we as leaders within workplaces do not update our approach to learning within the workplace in this new age of change, we will simply not be in a position to attract and most importantly retain the best ad brightest, and will lose momentum in the marketplace in comparison to other organisations who get this right.
This is no longer just about learning for the benefit of the individual employee, but rather about nurturing a consistent learning culture ti cultivate the best people, for the better good of the organisation as a whole.
That being said what should that look like? What are the options and how can you make this a reality?
Firstly, I think it's important to explore what exactly learning is, because it's not about traditional, long form training and development in all cases. Learning can be defined as "the acquisition of knowledge or skills through study, experience, or being taught." It's any activity that is going to advance your skills, it can be formal or informal, it can be as simple as knowledge sharing. So in unpacking what a culture of learning might look like, it's not as complicated and investment heavy as you might first thing.
There are a myriad of options available, but in my mind there are some really simple things that businesses of any size, including small businesses, can implement without a huge budget or time investment. Here are my 3 top tips for getting this started in your workplace:
1) Knowledge Sharing:
There is so much knowledge sitting within your team, why wouldn't you harness this as part of your workplace learning culture. Whether it's your long term employees with their knowledge of the client base, processes, suppliers or industry changes, or your new staff with their knowledge of the latest technology, knowledge sharing is something you should be doing. Honestly it can be as simple as having people present to each other in a weekly team meeting, as short as a 15 minute training session can have a huge impact. Or perhaps you consider mentorship programs, peer group sharing or anything else that works for your team. This is about leveraging the knowledge on the team to ensure that the knowledge is shared throughout the business.

2) Micro Studies:
There is a course, program, mini course, membership subscription, webinar, masterclass or coaching program for almost anything these days. When it comes to bite sized learning, especially on specific skill set acquisition, micro studies are a great resource to tap into. There are free and low cost options, as well as those that require a more significant investment, but access to them is easy, given they are almost all online. If you have a skill gap, or someone on your team who is keen to increase their skill set in someone specific, you really want to be looking at micro studies.

3) Learning Programs:
Now there will always be some on your team who value learning as a high priority, this won't be for everyone but you do want to have a program or pathway for those who value learning, to be able to take the next steps and extend themselves here. This may be about allowing time for attendance at self funded training, exam leave, dual investment options where you both contribute or other ways forward it's about having options to retain your learning lovers.
These 3 top tips are by now means exhaustive or the only way, they are merely some options to get you thinking about how this might look in your workplace. Having a solid workplace learning culture really gives you a competitive advantage in attracting and retaining people in your business, you end up with a more engaged team and this drives productivity and profitability so look at it as a win / win.
An invitation:
If you'd like to connect with other business owners, leaders and managers in a group focused on all things HR, people and team management we'd love for you to join us over on our free Facebook Group HR Support for Australian Businesses.
https://www.facebook.com/groups/hrsupportaustralia

Author:
Kristy-Lee Billett
About: Kristy-Lee has worked in the field of HR and recruitment since 1999. She holds undergraduate qualifications in Psychology, a Masters in Human Resource Management, is an Professional Member of the Australian Human Resources Institute.
Connect via:
LinkedIn