Keeping Up With Compliance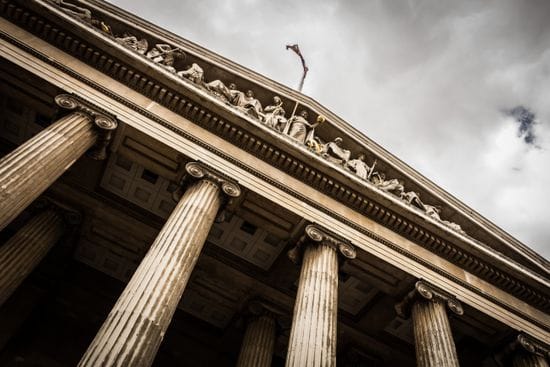 At the time of writing this particular article, the Fair Work Commission has handed down its decision following the Annual Minimum Wage Review process. The process involves the Commission reviewing submissions from various interested parties, including employer and employee representative groups, as well as analysing data relating to wages, such as changes to cost of living and alike.
Essentially, they are looking to ensure that the minimum wages set out in the Fair Work Act, including the National Minimum Wage, as well as al Award minimum rates of pay, is set at an appropriate level for our economic conditions.
What we typically see is that each year the National Minimum Wage, and all Award minimum rates of pay, will increase by a fixed percentage, and this increase has always taken place 1 July that year.
However, COVID-19 last year gave rise to 'exceptional circumstances' which allowed the Commission to make the determination, but alter how this was rolled out, especially in relation to certain Awards which cover industry sectors hardest hit by the Pandemic and associated restrictions.
This has led to some confusion about what would happen this year, and whether some businesses would be caught up having to wear two pay rises in a short period of time.
Keeping up with compliance obligations is one of the key pain points employers face, especially when there is such frequent change as we've seen with the recent review of Modern Awards, changes to casual definitions, Superannuation increases and staggered Award increase processes.
To ensure you're compliant from 1 July 2021, here are some key things you need to be aware of:
1) From 1 July 2021 the National Minimum Wage increases by 2.5% - so if you have minimum wage employees in your business, their wages need to increase from 1 July;
2) From 1 July 2021 the compulsory superannuation guarantee contribution made by employers to eligible employees increases from 9.5% to 10% - so your super payments will be increasing from 1 July;
3) From 1 July 2021 most Modern Award minimum rates of pay will increase by 2.5%. If you have employees who are paid under Award minimum rates of pay these will need to increase by 2.5% (with the exception of the Awards detailed below).
There are over 120 Modern Awards, so rather than listing those that will increase on 1 July, let's cover off the exceptions. The General Retail Industry Award will not increase until 1 September 2021, and there is a list of around 20 Awards (covering industries including aviation, specialist retail, hospitality, events and alike) who will not see the increase impact them until 1 November 2021.
In addition to these Award rates increases, many of the penalties and allowances you may pay employees will increase in line with the wage changes so if you pay penalties and allowances you will need to check these to ensure you remain compliant.
One of the additional compliance checks you want to make at this time as well is a check of your agreements, especially those which involve an annualised salary (or annualised salary agreement) or an individual flexibility agreement. Typically you will have these in place if you pay your employees a higher hourly rate or annual salary, which includes their base rate of pay as well as allowances, penalties, loadings and alike. Failure to review these agreements annually can easily see an employer slip into an underpayment scenario, placing you at risk of back payment claims being made. So as your relevant Award increases, it's the time to assess your flexibility agreements to ensure you remain compliant.
Overall, how can you ensure you keep up with compliance in an ever changing industrial relations environment? I recommend reviewing your compliance annually, at the very least, as well as any time there is a change which impact the Fair Work Act or the Modern Award system. You can access plenty of free information on the Fair Work website at www.fairwork.gov.au but if in doubt seek support from an accredited HR practioner.
An invitation:
Another way you can stay up to date with the latest compliance updates is to join us inside our free Facebook Group. Each week I am proving free training and updates in the group, so you'll be alerted any time there is something new. Plus, it's a great place to connect with other business owners, leaders and managers in a group focused on all things HR, people and team management we'd love for you to join us.
https://www.facebook.com/groups/hrsupportaustralia

Author:
Kristy-Lee Billett
About: Kristy-Lee has worked in the field of HR and recruitment since 1999. She holds undergraduate qualifications in Psychology, a Masters in Human Resource Management, is an Professional Member of the Australian Human Resources Institute.
Connect via:
LinkedIn