The Pathway to Success with Your People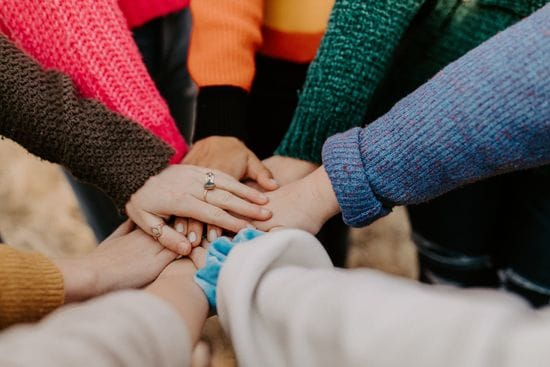 Like most leaders and managers of teams, you have probably found yourself in a place where you had had success in building your team, you have found great people, you have kept great people. Yet at a certain point things weren't all working as well as you liked with your employees. Perhaps you realised your latest hire wasn't ideal, or you were getting attitude from one of the team, or they just didn't seem to be doing what you expected, or you needed to exit someone but the thought of having to do that was less than comfortable.

The first thing you need to know is that it is totally normal, and there are always going to be points as you grow your business where things get a little wobbly in certain parts, despite the fact that you have other elements of your team running along seamlessly.

For the last 7 years I have been on a mission to better understand the unique needs of SME's when it comes to their human resources, their people management and staffing structures. Over this time I have developed a really simple, yet powerful 6 part framework that encapsulates all of the important aspects of building an amazing team, but without the fluff, jargon and nonsense that comes with corporate world HR.

The framework is this

P.E.O.P.L.E
This is the journey that employees take within your business, and harnessing each of these parts of the framework and getting them working for you, sets you up for build a strong and productive team and ultimately business. Let me break that down for you.

Plan
This is the process of spending some time thinking about the future vision before creating current action. In the planning part we create great structures, consider our resourcing needs now and for the future and identify gaps and surplus with our current team.

Employ
This one is fairly obvious, it's about brining new people into our business. But not just any people, we're talking about hiring the right person, the first time, for the right role, at the right time in our business journey.

Onboard
This is where we take advantage of and leverage those critical first few days when the employee is with your business. You only get one chance to make a great first impression, and you orientation and onboarding process is just that.

Protect
None of us created the HR laws, but we all have to abide by them, and there is no doubt they are squarely set up to favour the employee. This is why it's critical to create processes, structures and policies to protect your business, with the worst case scenario in mind.

Leverage
You have found great people so what now? Leverage is all about getting the absolute most out of the stars that you have, it's about engagement, retention, professional development and succession planning.

Exit
There comes a time for every employee to exit your business, whether that's your decision or theirs. Knowing how to manage an exit and best support your remaining team is fundamental to continuing their engagement and your business success.

So that's the framework, it is my firm belief that HR requires some detail, but does not need to be difficult, and this framework supports that philosophy.
An Invitation:
As a smart and successful business owner, leader or manager, I know you can easily follow this framework and implement best practice strategies and processes into your business to ensure you are building a team of employees which set your business up for success.

However, maybe you'd rather not go it alone, perhaps you'd like to have a technical expert at hand to answer your questions, or maybe you'd prefer to have a library of resources at your fingertips so you never had to trawl the internet again looking for a template or sample document that fits the needs of your business.

That's where the Your People Powered Business Membership comes in, the doors for the membership are now open, but for a limited time. We are closing the doors at 10pm on Monday the 26th October and will not be reopening them again until 2021.
To find out more about the membership and see whether it's right for you,
simply click here and take a look at what's on offer inside
.

Author:
Kristy-Lee Billett
About: Kristy-Lee has worked in the field of HR and recruitment since 1999. She holds undergraduate qualifications in Psychology, a Masters in Human Resource Management, is an Professional Member of the Australian Human Resources Institute.
Connect via:
LinkedIn