10 Workforce Trends Coming in 2019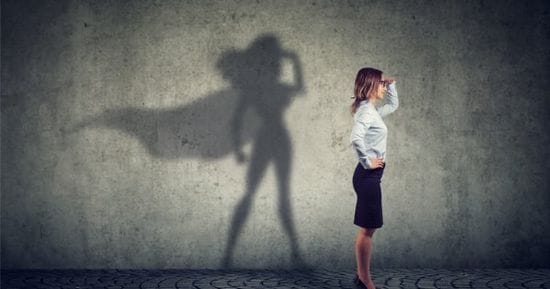 Undoubtedly the way we work is changing at a rapid rate. Largely this is with thanks to advancements in technology and the growth in the ability to leverage the likes of AI in the workplace which is creating efficiencies and opportunities to remove manual transactional tasks at a rapid rate, meaning some 'jobs' will no longer exist as we know them now.
The recently released 2019 Global Human Capital Trends Report from Deloitte Human Capital Services has surveyed 10, 000 respondents across 119 countries and provides exceptional insight into the biggest trends and challenges for businesses in Australia and around the world.
Of the top 10 workforce trends, Learning specifically reinventing the way we learn - tops the list with 91% of Australian respondents and 86% of all respondents rating this as their top priority. David Brown, Deloitte Human Capital Lead Partner points out that
"lifelong learning has evolved from a matter of career advancement to workplace survival"
. What becomes evident is that how, when and where we learn needs to change, traditional models need to shift towards learning becoming more of a personal journey, integrated into work and life, and organisations who can create a culture which encourages and supports the constant learning pathway stand to be better able to attract and retain talent into the future.
Not surprisingly, what was once known as the 'alternative workforce' has become much more 'normal' and the report finds that this factor of understanding and engaging the alternative workforce was of high importance to 41% of all respondents. Gone are the days of contracting and freelancing work being alternative ways to supplement regular income, these work models have become a norm unto themselves and organisations who are able to strategically leverage these types of workers will be better positioned to best utilise them within their workforce mix.
Of course also featuring in the top 10 is the creation of
'superjobs'
and the transition of traditional transactional jobs into new 'superjobs' which simply put are newly created roles which combine a number of traditional roles and functions into one position, with the help of the efficiencies created through the leveraging of technology and automation. With the majority of organisations reporting that they anticipated a significant increase in their use of available technologies including automation, robotics, AI and cognitive technologies in the near future, the report finds that companies expect that
"virtually every job must change, and that the jobs of the future are more digital, more multidisciplinary, and more data- and information-driven."
In order to harness the full potential of these technologies the challenge for businesses will be their ability to effectively redesign jobs and roles to support the technology and continue to service the essential human components of any organisation.
In addition the report finds that the shift from hierarchies to teams, the need to align employee reward and recognition programs better with organisational and individual goals and the importance of organisations putting 'meaning' back into work to improve not just the employee experience but better connecting the impact the employees work has "on not only the organisation but society as a whole" also indicate where organisations need to focus their efforts, embrace change and innovate.
Interestingly, despite the high level of importance placed on these 10 factors, the level of 'readiness' for these changes in workforce makeup all sit below 50% indicating organisations and in fact individuals don't feel well prepared and ready for the expected changes.
Ready or not the changes are coming and organisations who can get ready to embrace and leverage these changes stand a greater chance of achieving successful outcomes through these changes and get a foot up over their competition.
Read the full report here:
2019 Deloitte Global Human Capital Trends Report

Author:
Kristy-Lee Billett
About: Kristy-Lee has worked in the field of HR and recruitment since 1999. She holds undergraduate qualifications in Psychology, a Masters in Human Resource Management, is an Professional Member of the Australian Human Resources Institute.
Connect via:
LinkedIn