7 Steps to Hiring the Right Person the First Time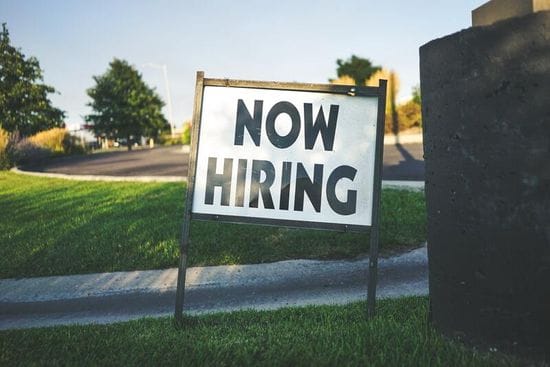 Why is it so hard to recruit a new employee?
How do I make the right choice?
They told me they could do everything I asked for but within weeks I found out they couldn't do anything!
Felt like this before? You aren't alone. In fact, many 'HR problems' which present in businesses originate from the wrong hiring decision. Not because they aren't a great employee necessarily, but purely because they weren't the right person for that role at that time for your business.
These 7 steps will help you find the right person the first time by making clear, quality hiring choices for your business.

Step 1 Get Clear
Successfully finding someone to join your business requires a very clear picture about who that person is and what skills, experience and attributes they need to complete the role.
This means getting clear about the role, the attributes required, the values and culture of the business and the logistical needs of the position.
Reviewing the Position Description or creating one if not already done is key to getting clear about what you are looking for before you even go to market.

Step 2: Plan
If you aren't ready, planned and prepared for how you are going to run the recruitment project you run the real risk of losing out on the best talent. Applicants are very often applying for multiple roles and in some industries are in short supply, so if you aren't ready to act when receiving resumes you will lose out to another business.
So plan on who is looking after recruitment, how the process will unfold and what steps you want in place to ensure screening occurs in a timely and strategic way, aligned with the clear scope you created in Step 1.

Step 3: Be Targeted
The work you have done in getting clear and planning for the hiring process means you now have a better idea about who the ideal employee might be which will give you excellent insight in where to target any recruitment advertising.
Consider traditional online job boards, industry specific publications, appropriate social media channels and networking groups. Where do your ideal applicants spend their time either participating, or looking for work? this is where you want to target.

Step 4: What's Motivating Them?
If you don't know what their intrinsic motivators are you can't possibly understand why they are (or aren't) motivated towards joining your business, performing their best, engaging with your team and ultimately staying long term.
Put some effort throughout the recruitment process into truly understanding what's motivating them and ensure this motivation aligns with what you can offer. As a side bonus this knowledge is also an incredibly powerful management tool for the successful applicant, leading to smoother and faster onboarding and improved early performance.

Step 5: Past Predicts Future
There is a common misconception that reference checking is a waste of time as referee's only ever say good things. Put simply, this is not the case. Reference Checks when conducted thoroughly and with the right people, provide excellent insight into an applicants previous workplace performance and behaviour.
In addition, where relevant conduct additional background checks, social media research and use whatever other tools are available to ensure the certainty of your hiring decision.

Step 6: Onboard Effectively
The first few days and weeks of a new role can often be daunting, nerve wracking and overwhelming. No matter the size of the business or team they are joining, there is always a level of uncertainty for both the new employee and the team. The smoother you can make this process the quicker you can reduce the uncertainty, build engagement and foster productivity.
Quality onboarding provides an opportunity to set the standard, detail expectations, create clear parameters and provide the security of certainty.
Step 7: Train and Review
Employing staff well doesn't mean that you can forget about looking after them once they are trained and working productively. Regular, structured and effective Performance and Development Reviews provide a forum for open and honest performance related discussions, and for you as the business owner to understand the employees current motivation levels and future career aspirations.
If you would like a more detailed insight into these 7 Steps to Hiring the Right Person the First Time
download our free guide here
.

Author:
Kristy-Lee Billett
About: Kristy-Lee has worked in the field of HR and recruitment since 1999. She holds undergraduate qualifications in Psychology, a Masters in Human Resource Management, is an Professional Member of the Australian Human Resources Institute.
Connect via:
LinkedIn